COCA INTERNS AND VOLUNTEERS
We invite you to become part of one of the country's most colorful, and oldest, arts organizations. Working with CoCA will give you the opportunity to hone your skills, build your resume, gain college credits or fulfill your philanthropic desires.
We are currently seeking interns and volunteers to fill a variety of important positions. In addition to the requirements listed below, all candidates should have regular access to a computer, strong office skills, and have a background in the arts or relevant experience in the field. A minimum six month commitment is required for internships.
If you're interested in interning or volunteering with CoCA, please email your resume to judy@cocaseattle.org. Note that all of these opportunities can be modified or expanded to meet your specific internship requirements. If you need to do an intensive, 35 hours per week, we can keep you busy.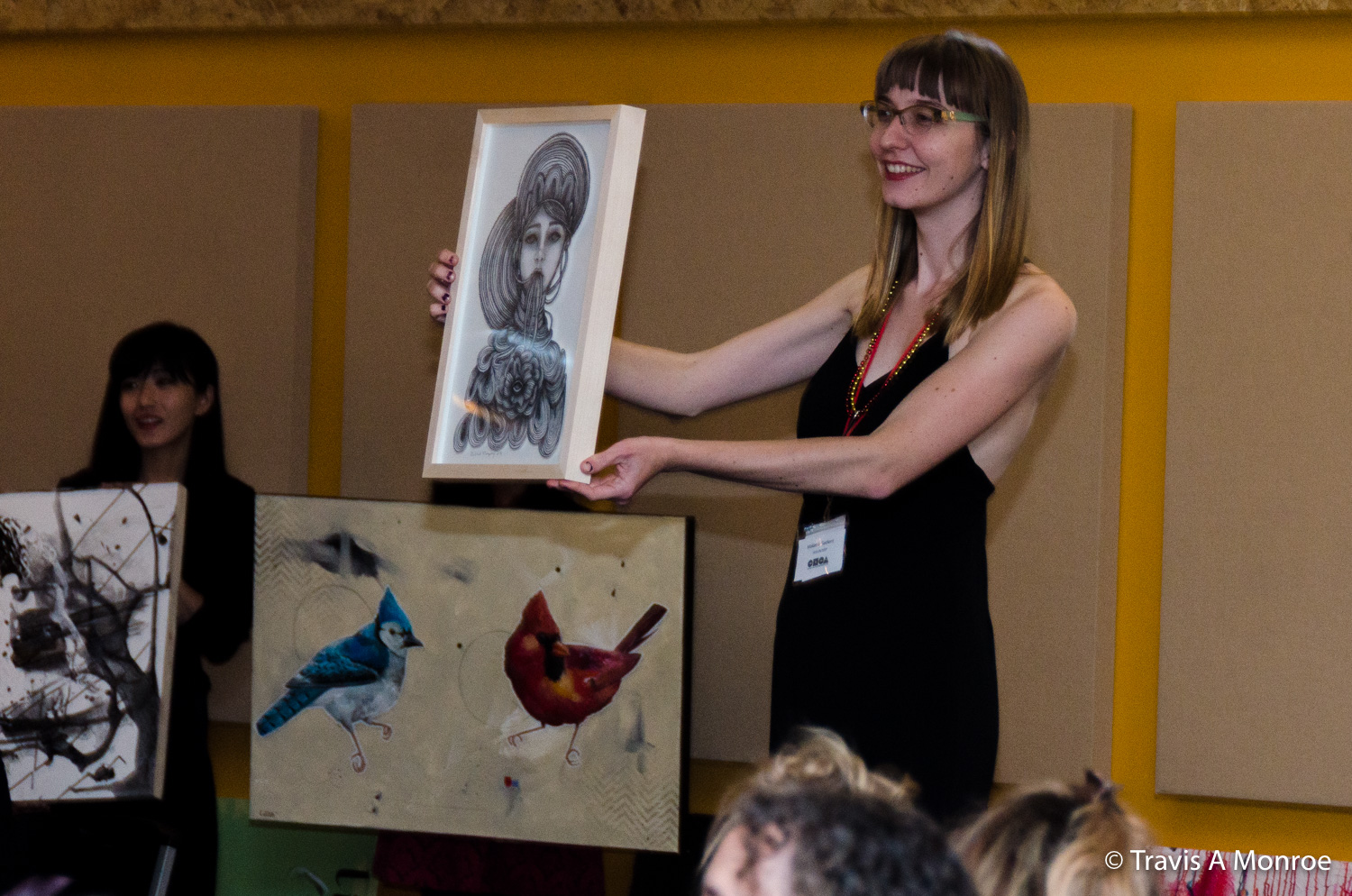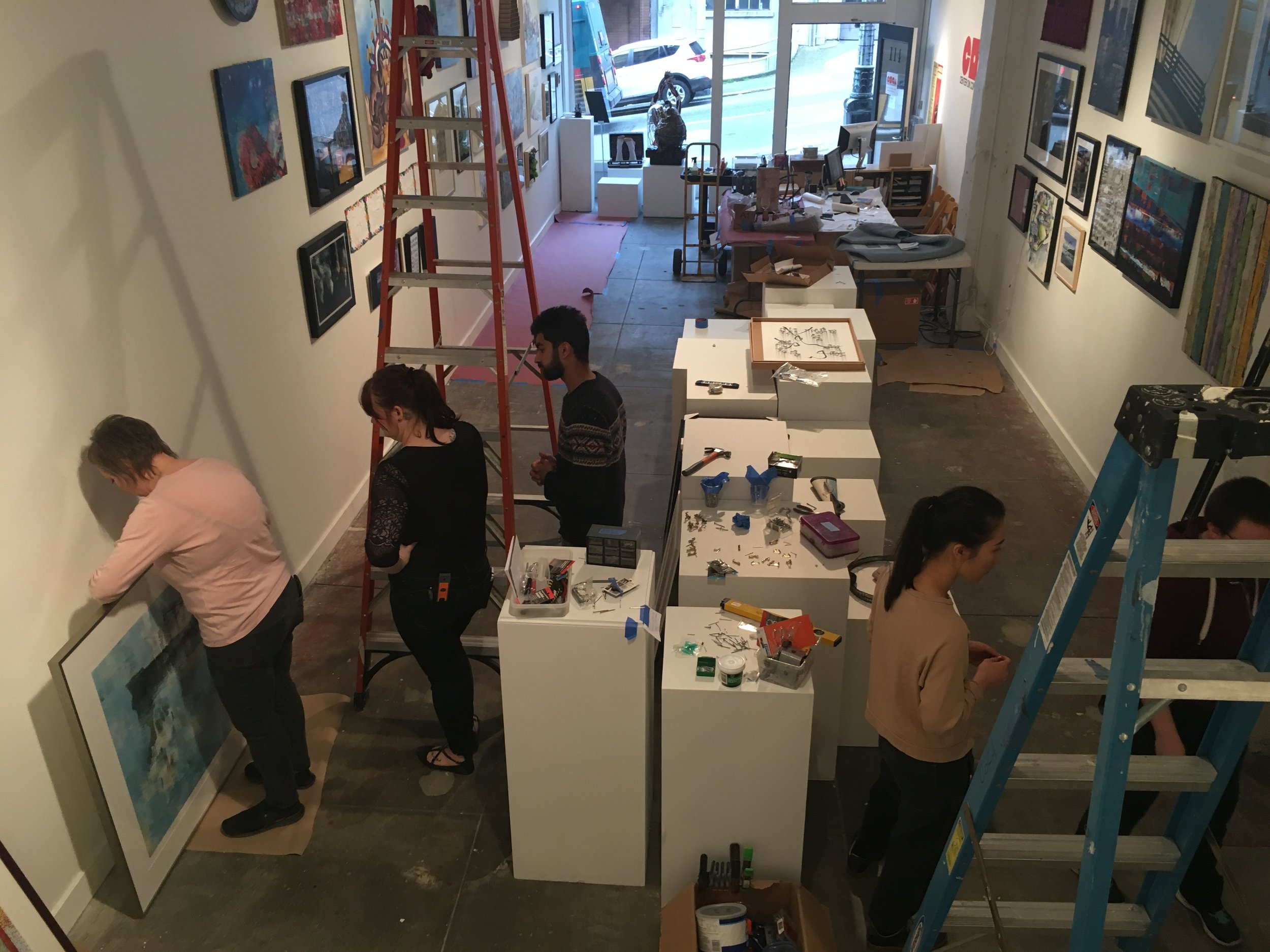 Areas of Focus
Communications & Outreach: Assist with e-newsletters, press releases and all things social media. You should live with your device in hand and love the thrill of engaging your audience with witty banter, contemporary art news nuggets and captivating images. You will also assist with the development of a formal outreach plan for CoCA. Must be an excellent writer. Ideal for someone who wants to build a strong following and have the opportunity to explore new trends in communication. Minimum of 2-5 hours per week plus live coverage of our monthly Third Thursday art walk and other special events.
Development & Fundraising: Assist with grant research and writing, developing and managing corporate and individual sponsorship programs and with the annual Auction fundraiser. Ideal for an outgoing, polished person heading into nonprofit leadership. Excellent writing skills are required; a background in grant writing is helpful. Minimum of 12 hours per month plus special events.
Membership: Help build and maintain CoCA's membership program. Includes regular communication with members, securing new membership benefits, assisting with special membership events such as the annual Membership Meeting and Members' Art Exhibition, and developing reciprocal membership programs around town. Ideal candidate will have excellent communication skills and some event planning experience. Minimum of 10 hours per month plus special events.
Curatorial: Work closely with CoCA curators, guest curators/jurors and CoCA artists. Assist with planning, installation, management of CoCA exhibitions. Must be available to participate in monthly evening planning meetings in addition to being available to assist with the exhibition. Ideal candidate will be very organized with some professional art handling, art exhibition or event planning experience. Minimum 2 hours per month plus exhibition.
Website/Database: PHP developer for consultation and/or a few days work modernizing existing, fairly simple, custom web applications. Development of PHP based web apps using latest best practices, and overall MVC approach required. Compensation: sponsorship listing on our heavily trafficked website, recommendations, and more gratitude than you can handle. Experience with Squarespace, and a love of art is a bonus.
Volunteer Coordination: Maintain and grow our wonderful volunteer pool, work with CoCA Board & Staff to determine volunteer needs and fill them. Train or take on role of Volunteer Director at our annual fundraiser. 2-5 hours per month plus special events.
Facilities: Great for someone who likes to be physical. Keep the gallery and storage areas organized, manage facilities use schedule, keep supplies stocked. Work with curators during installation and de-installation. Previous art installation and art handling experience helpful but not necessary. 1-3 hours per week plus special events.
Archivist: Assist the CoCA Archives Project Director with cataloging and digitizing our treasure trove of materials collected over the past 30+ years. Interest in art history, local cultural history plus archival, library science or similar background would be helpful but is not required. No minimum hours.

Administration: Help our curators and staff with the daily running of our gallery spaces. Includes gallery sitting, checking the phone and general email, filing, exhibition preparation and other administrative tasks. 2-4 hours per week plus special events.